Since the year 2000, MATRIX has been one of the most trusted and experienced providers for camps and logistical solutions in Canada.
Our services are custom-fit to meet your project's specific needs, providing or securing and managing the most appropriate equipment, products, services, people, prices, and timing on your behalf.
MATRIX uses a wide range of suppliers to provide variety and choice, ensuring that the selected option is a perfect fit. Our model is objective and unbiased – significant on critical issues such as personnel selection, camp safety, and fuel management.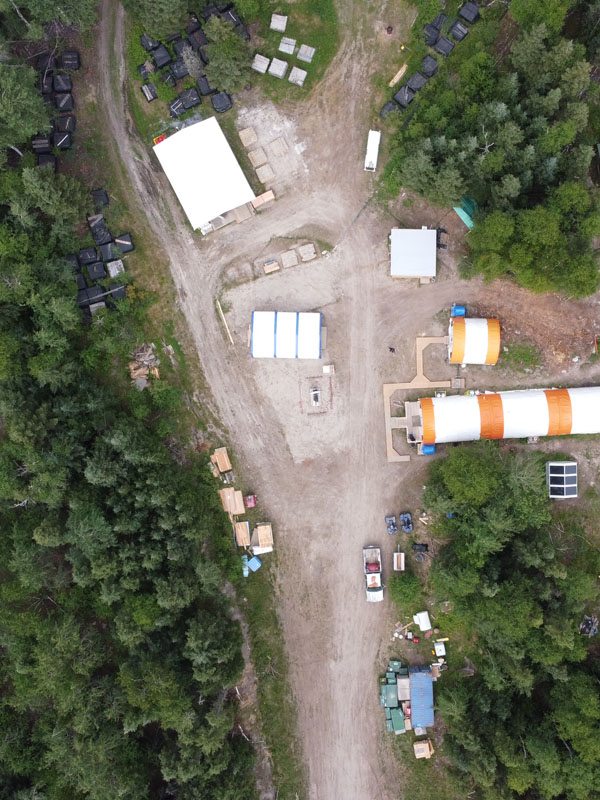 Exploring the unexplored with you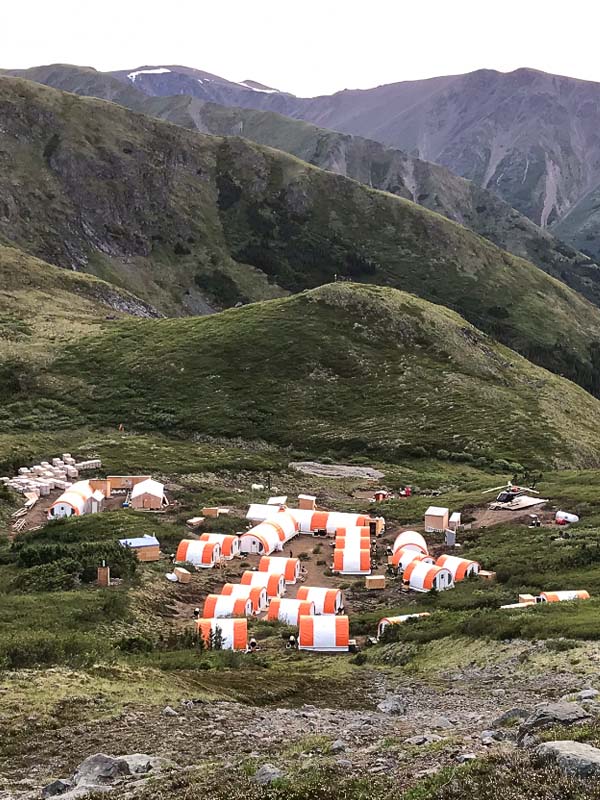 Don't be left alone to navigate those unfamiliar places on your own. MATRIX helps manage that call of the wild; no matter where you want to go or what you need to do, we make the impossible a reality.
The foundation of MATRIX is built on our values, distinguishing us and guiding our actions. Our values guide the way we work with the people and suppliers within our communities and with each other. We aim to create a culture where ideas flourish, and differences are made by encouraging training, education, and entrepreneurism.
Safety
The health and wellness of our employees and is our top priority; we aim for zero harm.
Integrity
We care about what we do and how we do it. We stand up for what we believe in.
Accountability
We take responsibility for our actions. We stand by our commitments.
Collaboration
We work together as a unified team to produce the best results for our customers. We create an inclusive environment where employees have the opportunity to contribute, develop and work together.
Excellence
We are committed to consistent professionalism as a positive, flexible, responsive, innovative and efficient team.
Empowerment
We serve as a catalyst for local economic development through transparent and respectful engagement and as responsible stewards of the environment.
Transparency
We believe in the philosophy of workplace transparency and sharing information freely to benefit the organization, clients, and our employees.
Before you can do it, take time to think through it.
This is one area that no one can ever afford to overlook. For MATRIX, health and safety are the prime focus and an integral part of our operational excellence.
These areas have always been our fundamental value. We are committed to efficiently reducing the exposure of our employees, customers, contractors, suppliers, and most importantly, our local communities to any kind of industrial risks.
MATRIX supports a team that genuinely cares about your health and well-being and maintains a health and safety program that comprises the elite best practices for all the vast industries and the organizations we work with.
Our programs are designed to not only eliminate the number of injuries and illnesses without compromising but also in providing the best experience for you and your team.
Our goal is always zero incidents and injuries!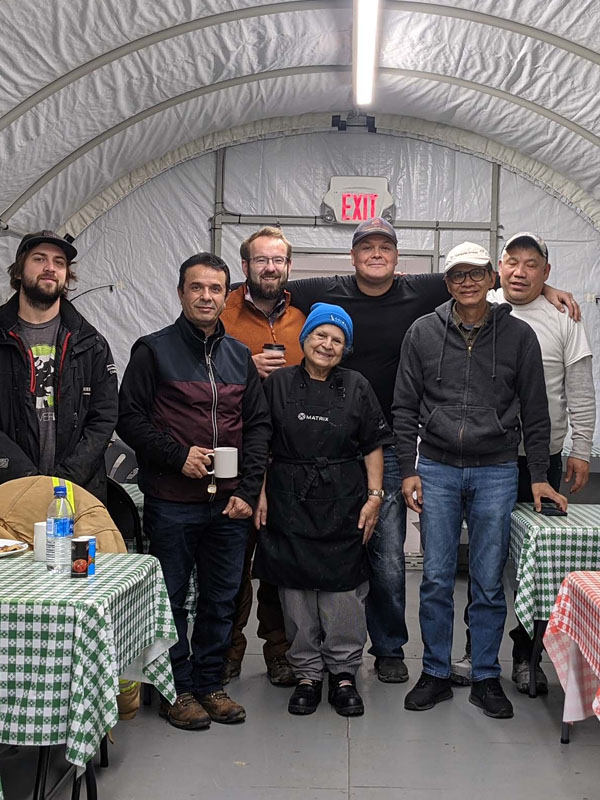 Martin Knutson
President
Martin Knutson is the president and founder of the MATRIX Group of Companies. He is an aviation safety officer, and a licensed commercial pilot since 1981, with 40 years of investment, financial and remote operations experience.
Martin has had an active interest in mining and aviation since an early age. Having grown up in the mining community of Kirkland Lake, Ontario, mining runs in Martin's blood. If he doesn't know it, he knows someone who does. He was first involved in remote helicopter camps for firefighting in his teens. He also worked as a licensed stock broker, specializing in junior exploration and industrial firms. He steadily gained additional vital knowledge and experience, combining his passion for minerals and aviation, and was President of Nunasi Helicopters from 1997 to 2003.
Martin founded MATRIX Helicopters and MATRIX Aviation Solutions in 2000 and 2002, respectively. With his depth of knowledge of the Canadian North, innovative leadership style, and high customer retention, he pioneered the development of MATRIX into a national powerhouse and leader in the provision of exploration, logistics, camps and aviation management.
Email: martin.knutson@matrixco.ca
Mike Kenney
Chief Operating Officer (COO)
Mike Kenney is the Chief Operating Officer at MATRIX Co. Mike's expertise spans over 15 years, with a focus on exploration, mining logistics, and camp management. With a background in Accounting and Finance, Mike specializes in budget and variance management, HSE Compliance, troubleshooting and risk management assessments. His effective approach to executing operational efficiencies has saved clients considerable amounts of money, and helped MATRIX forge long-standing partnerships with stakeholders.
One project he is most proud of, is having planned and executed a 1000-person camp in the remote high Arctic for the Department of National Defense in Nunavut, from initial build to decommissioning.
Mike holds a BBA in Accounting from St. Francis Xavier University.
Email: michael.kenney@matrixco.ca
Austin Knutson
Regional Manager, Northern Canada
Austin grew up in Yellowknife, NWT and started working for MATRIX in his teens as an expeditor and shop hand. Highly skilled at challenging logistics and problem solving, he is on of MATRIX's longest standing team members, with 10 years with the company. Austin understands and has fulfilled full life cycles of camp operation, from being on the build crew, to providing logistics support for the operating camp. With his project management skillset, he worked his way up into the Regional Manager role, where he is currently excelling.
Austin holds a Bachelors Degree in International Business and is an expert in remote logistics, specializing in Arctic Operations.
Email: austin.knutson@matrixco.ca
Shaun Porteous
Head of Mechanics Division
A highly skilled and resourceful professional, Shaun Porteous has held high-level leadership role throughout his career. He has been a heavy-duty mechanic for over 15 years, and was responsible for the planning and repairing over 1,200 pieces of equipment while working as a shop foreman. He has been responsible for the development and roll-out of equipment maintenance, status reporting strategy, remote mine start-ups and equipment builds. He is highly knowledgeable in equipment inspections, PMs, rebuilds, engine work, hydraulic testing, welding, troubleshooting and electrical diagnosing. He has previously participated in CAT Dealer Training courses and a Foreman and High-Performance Teams course.
Email: shaun.porteous@matrixco.ca